Cheese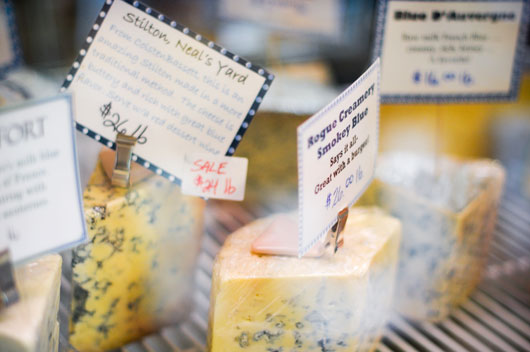 Our cheese counter reflects our passion for selecting and offering artisan cheeses in a fun atmosphere. The difference in quality and taste between cut-to-order cheese fresh from the wheel and pre-packaged cheese is tremendous, and we're committed to cutting, wrapping, and storing our cheeses with the care they deserve.
We balance classic favorites with unique, delicious cheeses from around the world. We work with our distributors to keep customer favorites in stock, as well as adding a constant rotation of new cheeses at the peak of their ripeness and seasonal quality.
You'll find artisanal cheeses from Europe and America in our cheese case, including local chevre; we also carry Tommes, Blue cheeses, and Mozzarella from neighboring states.
Whether you're an aficionado of artisanal cheese, or completely new to them, we enjoy helping you find perfect pairing for your wine or meal, creating exceptional cheese plates, and recommending new cheeses tailored to your tastes.
Charcuterie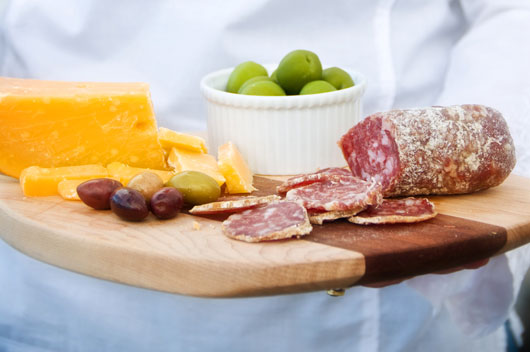 The Gourmet Cellar offers a varied selection of cured meats that we slice to order. Some of our favorites are from La Quercia in Iowa. They do amazing job dry curing pork and have been featured in Men's Health, Food and Wine, and Saveur to name a few. Even our customers from Spain and Italy are very impressed with what La Quercia has to offer.
Our freezer is amply stocked with a variety of local meats including dry aged beef, local rabbits and organic pork. We also carry pantry staples such as duck fat, duck confit and a variety of well made exotic sausages from Fabrique Delice.
We also carry a variety of excellent rillettes and patés. We're committed to  offering the highest quality local and organic products we can find including organic heritage turkeys during the holidays.
Seafood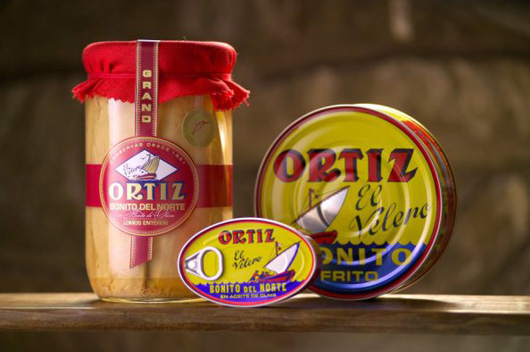 We proudly offer Ortiz tuna and anchovies, which are sustainably harvested using traditional Spanish fishing methods and packed with care in high quality oil and brine. We also offer seasonal smoked seafood, caviar, and Portuguese sardines.