Olives
We have a wide selection of olives, including Castelvetrano, Nicoise, Kalamata, Picholine, Greek mix and Oil Cured Black olives from around the world. Our olives, like our other fresh products are kept in bulk and measured to order in their own brine or spice for freshness and taste.
Spices and Salts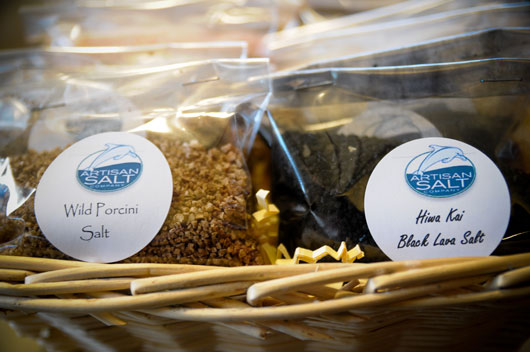 We have bulk and pre-packed spices and salts for every purpose, including high quality Tellicherry peppercorns, chili powders, capers and fennel pollen. Our salts are available in bulk or in small quantity packages, and are sourced worldwide. We have aromatic black truffle and smoked salts, as well as a wide array of finishing and specialty salts.
Pasta
Our Rustichella d'Abruzzo pastas are a customer and staff favorites, thanks to their high quality semolina wheat and unique manufacturing process. The secret to the quality of these pastas lies in the traditional bronze dye manufacturing method, which results in a coarser, more absorbent surface, as well a low temperature long drying process that allows a slight fermentation to occur, giving the finished product a beautiful flavor and texture. These qualities allow for Rustichella pasta to harmonize with any sauce, but retain its perfect al dente texture.
In addition to our Rustichella pasta, we offer gluten free pastas, polenta, farro, riso, cannellini beans, and gnocchi.
As a compliment to our pasta, we stock a variety of  olive oils, San Marzano tomatoes and a range of jarred  sauces and pestos.
Crackers
We have a cracker for every cheese, preference and budget, including selections from Stonewall Kitchen, Rustic Bakery, and Raincoast Crisps. There are also some imported crackers as well as a handful of gluten free options.
Gourmet Mustards, Aiolis, Sauces, Olive Oil, Syrups, Chutneys and Jams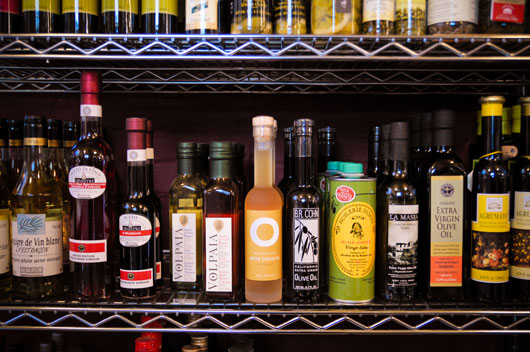 The Gourmet Cellar carries a variety jams and jellies both local and imported. We have a range of fine mustards from around the world, fabulous Aioli, and delicious Salsa. Many of our chutneys and savory jams are perfect paired with our cheeses, and we can recommend new twists to refresh your palate.
Chocolates and Sweets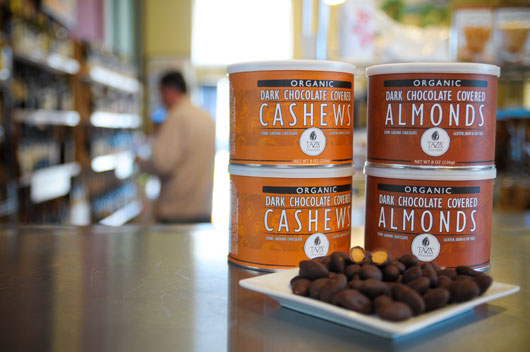 Our exquisite Taza and Vosge chocolates are available year round, as well as local Bequet Caramels. We offer Le Chatelaine chocolates seasonally, locally baked Basque cake, and Stonewall Kitchen's baking mixes.