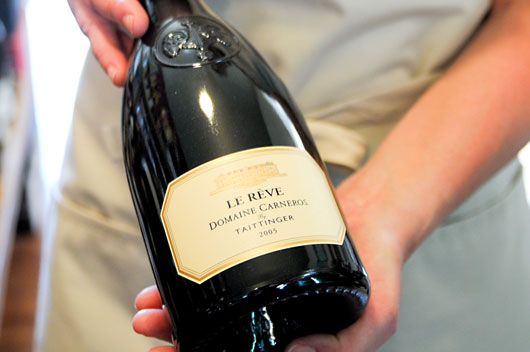 "There comes a time in every woman's life when the only thing that helps is a glass of Champagne."—Bette Davis
"And I agree, it is my beverage of choice and we have some great options to choose from," says owner Debbie Endres.
Our selection of Champagne, Cava, Prosecco and Bubbly is extensive and wide ranging enough to suit any palate and any price point. We have French favorites like Veuve Cliquot in stock constantly, as well as American classics like Domaine Carneros and Schramsberg. We know and love our bubbles, and look forward to finding you the perfect bottle for any occasion.