Both Levels:
Choose between a fantastic summer white and quaffable red.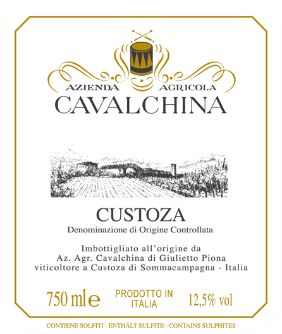 The white…
Bianco di Custoza
A DOC wine from the Veneto region of northeastern Italy. The producer, Cavalchina, has been making wine since the early 1900s. This summer refresher is an interesting blend of Garganega (grape used in Soave), Fernanda (a local clone of Cortese, used in Gavi), Trebbianello (cousin to Tocai Friulano) and Trebbiano. The grapes are harvested and vinified separately as they ripen between September and October. With only 12.5% alcohol, it's easy to drink a couple of glasses on a hot summer day. Pairs well with summer sun and shellfish!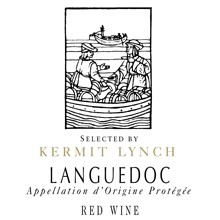 …or the red…
Château des Deux Rocs
The Languedoc region of South West France produces some of the best value wines. For this blend, Kermit has combined his expertise with vigneron Jean-Claude Zabalia, former winemaker for St. Martin de la Garrigue now owner of Château des Deux Rocs. Château des Deux Rocs is in the high-elevation appellation of Cabrières, sub-region of Languedoc-Roussillon.  The grapes grown here benefit from long hot days and cooler nights giving this wine a freshness making it a wonderful quaffer… open, enjoy!
If you've been a fan of one of our customer and staff favorites, Roger Sabon, you'll enjoy this. The blend on this one has more Syrah (60%) and 30% Grenache, 5% Cinsault, 5% Carignan. This is my new, take-home-every-day Rhône blend. Perfect for summer grilling!
Remember, it's available to wine club members at 10% off all month—I'd stock up at just over $12 a bottle!
$25 level
Honoro Vera Monastrell 2015
Honoro Vera Organic lets the Monastrell grapes speak for themselves. A Spanish wine that exudes purity. A ravishing expression of pure fruit, this wine made from organic grapes is another fabulous Juan Gil import. With vibrant flavors of plums, blackberries and flowers along with some shy, delicate minerality and balsamic overtones you will find this wine immensely honest and pleasing and no oak make-up whatsoever.
This Honoro Vera Monastrell is made from grapes grown in organic vineyards in accordance with the rules of the European Union and the United States. The vines are planted on limestone soils without irrigation and rainfall does not exceed 300 mm annually. The end result is low, rich yields of top quality grapes without adding any pesticides.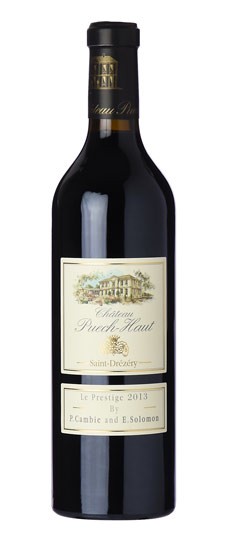 $35 Level
Château Puech-Haut 2013
Owner Gérard Bru, consultant Philippe Cambie and Eric Solomon have collaborated on the Prestige Rouge since the 2009 vintage, capitalizing on the amazing terroir of Saint-Drézèry in the eastern Languedoc region of France. Combining 65 – 80-year-old Grenache with 45-year-old Syrah then fermenting and aging in concrete, they have crafted a dense and powerful wine capturing the warm climate of the Mediterranean with all its floral aromatics of dark fruit, spice, cracked pepper and garrigue.
Located relatively close to Pic Saint-Loup, in Saint-Drézéry, Puech-Haut is near the far western border of the Rhône valley and benefits from both its proximity to the Mediterranean and the rugged, mountainous interior of France. The wines from Puech-Haut are rich and lush but also show the earthy and mineral character of the rocky clay limestone soils of the region.
The aromas of raisins and fig on the nose follow through to the palate. Dense and concentrated, with complexities in every sip, all snuggled up in a succulent final sensation. It's a supple, elegant and fruity wine with great impactful flavor. Enjoy this wine with grilled meats or after the sun goes down and the night chills ever so slightly.