Uncorked, Livingston's only wine bar, is celebrating its second year offering a true alternative for an evening out. Uncorked features fine wines by the glass, craft beers and bubbly options. We also serve delicious food specials from hearty soups and homemade sandwiches to our ever popular fondue. Pop up dinners with Chef Vedra happen monthly and have been selling out quickly. Keep up-to-date with those dinners on our Facebook page. We are also offering Family Night on Saturdays with free popcorn and hot soup.
Ring in the new and hold onto your resolution to enjoy more live music!
Wednesday, January 3 & 10
The Five – Park High Jazz Band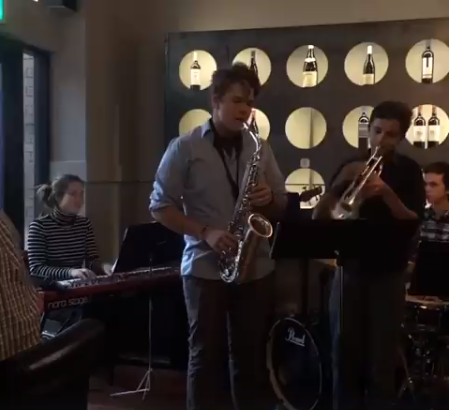 The amazing Park High Jazz Band appears each Wednesday at Uncorked. This talented band of musicians will rotate weekly to keep you entertained with the best of classic and modern jazz. These students are so entertaining. Uncorked is adding espresso to the menu and some other food specials to accompany the great music. They'll be appearing January 3 and 10 and hopefully through the school year. These shows have been packed and are fun for the whole family.
Friday, January 5
Montana Manouche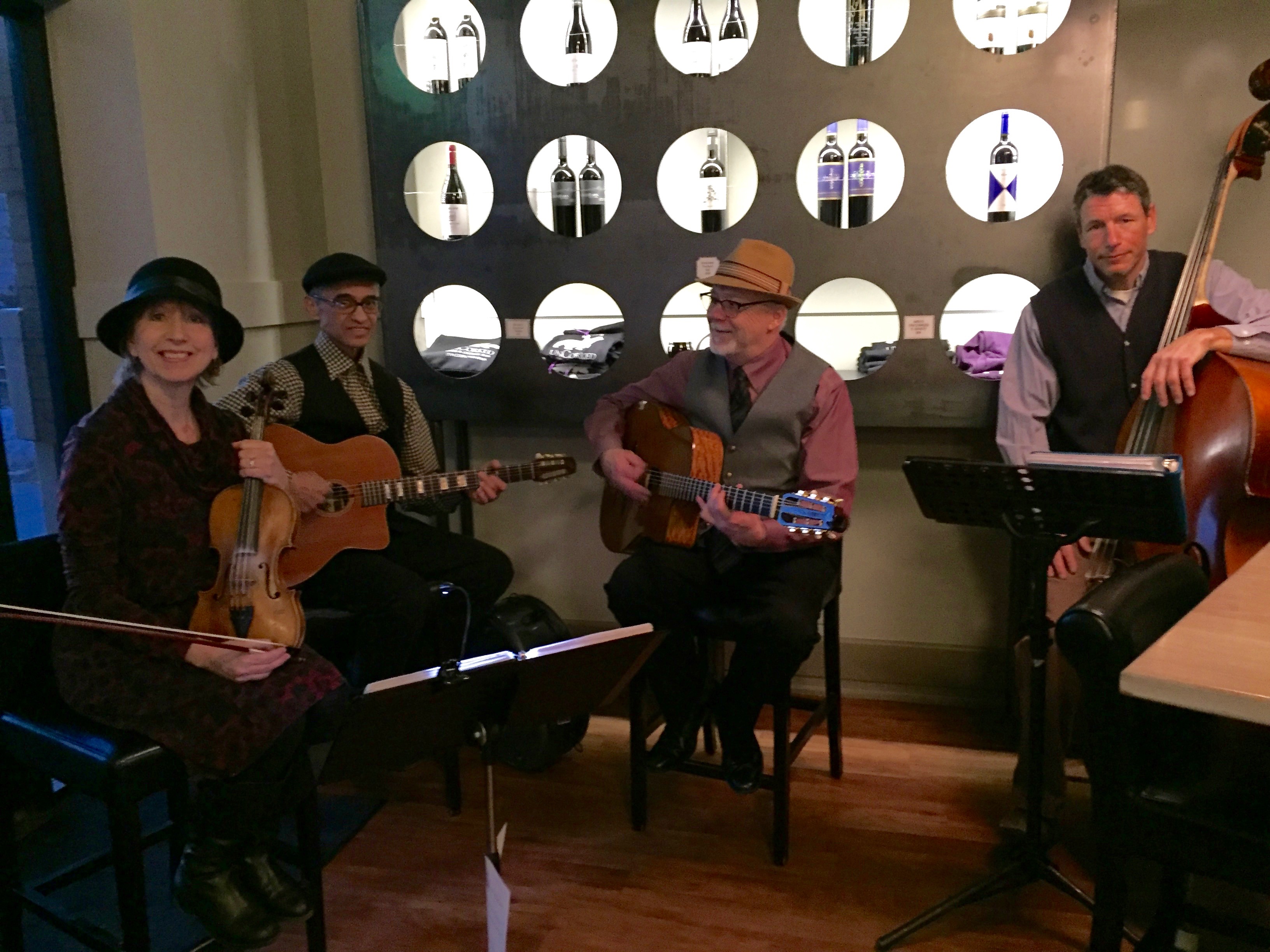 Montana Manouche plays swinging instrumental Gypsy Jazz music in the style of Django Reinhardt. The tunes are joyful and elegant, reminiscent of music played in Paris nightclubs in the 1940s. Uncorked looks forward to the First Friday Gypsy Jazz tradition every month. Find more at montanamanouche.com and on their Facebook page.
Thursday, January 11
Ashly Holland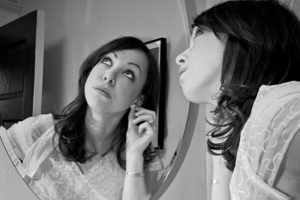 A very special show with an old friend–Ashly is a talented songwriter and performer. She leads her band Little Jane and the Pistol Whips and is now splitting her time between Montana and California. Check out her website, littlejaneandthepistolwhips.com.
Friday, January 12
The Sweet Bitterroot Band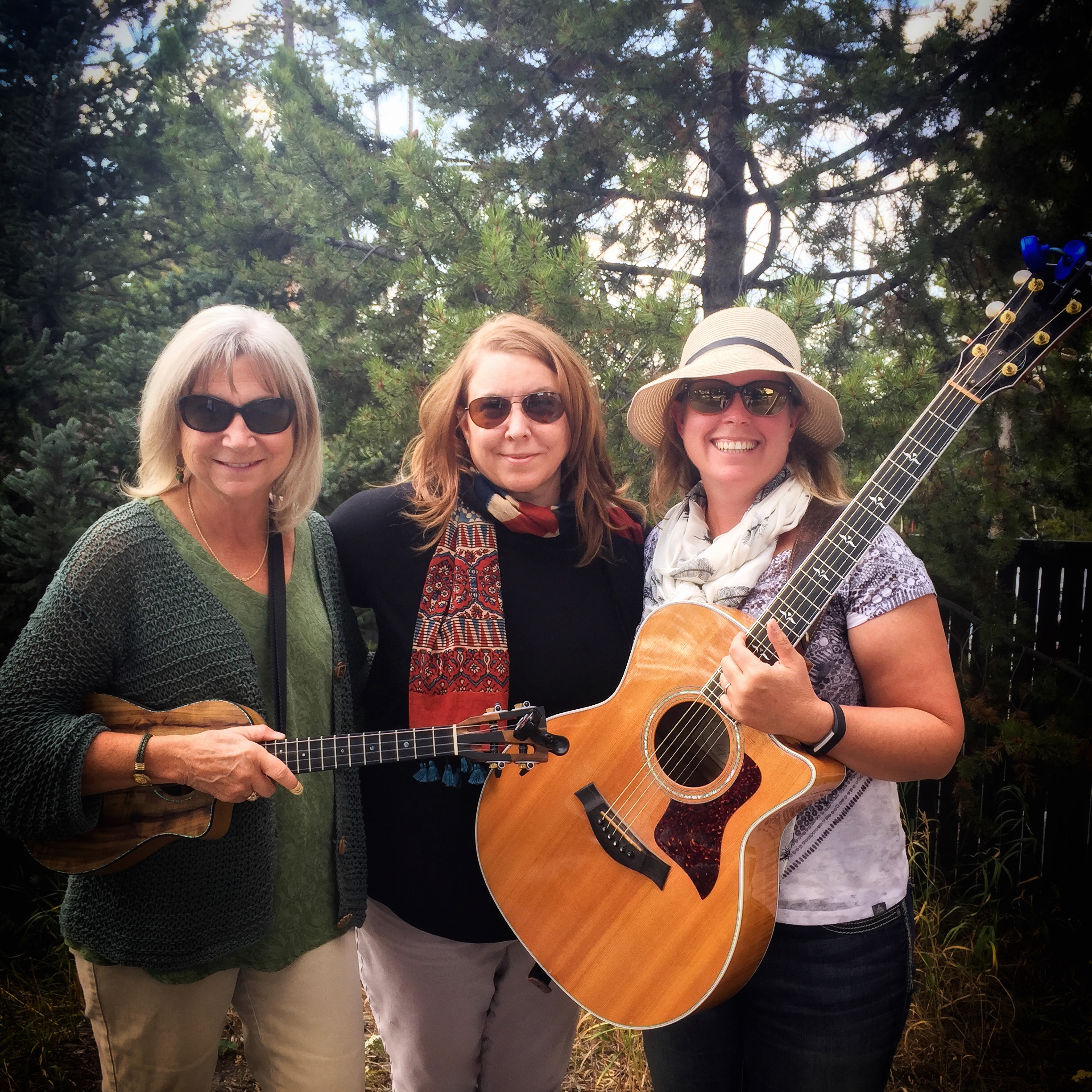 Like the surprise bloom of Montana's state flower in June, The Sweet Bitterroot Band blossomed into a partnership in harmony from a spontaneous mountaintop jam session outside Yellowstone National Park. Mary Strickroth, Maria Basso and Jenny Golding each bring their own musical style to the stage, creating a tender, powerful and evocative vocal blend. Their eclectic sound spans Americana, soul, new-grass and folk genres, accompanied by six-string guitar, tenor ukulele and the occasional cheese grater or kazoo.
Uncorked is located at 212 W. Park Street in historic downtown Livingston, Montana, and we can be reached at 406.222.5418. Music begins at 6 pm. Stop in for two for one specials, cheese and charcuterie specials and champagne tastings. For more information on The Gourmet Cellar or Uncorked, please check out our Facebook pages.