As you make plans to meet friends or coworkers to toast the season, what better spot than Livingston's only wine bar, Uncorked? The staff has stocked a wide array of bubbly as well as a huge variety of wines and craft beers to serve by the glass, and right next door The Gourmet Cellar has the largest selection of wines by the bottle for your holiday needs. Can't decide on what to take as a gift? Talk with the very experienced staff. They know about the cheeses, the charcuterie and, of course, the wine selection to ensure your gift hits the mark.
Taking a host or hostess gift? Here's a hint: most every wine lover in the county shops with Debbie at Gourmet Cellar. She'll know the perfect wine to take along to delight your friends.
There are delicious food specials each week and the always-popular fondue to enjoy with your beverages. Live music is featured each Wednesday and Friday at 6 pm.
Friday, December 1
Montana Manouche – Gypsy Jazz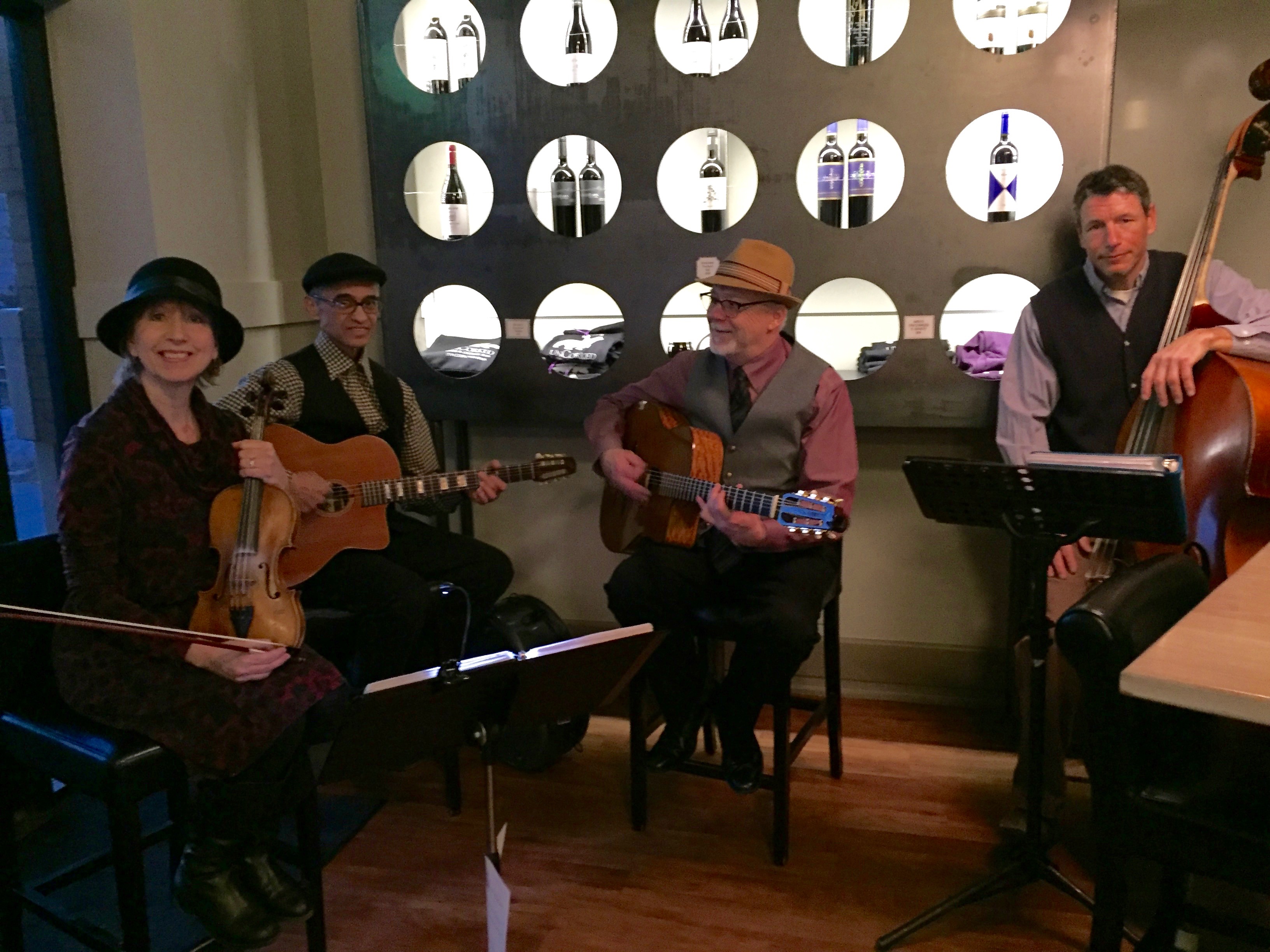 Montana Manouche plays swinging instrumental Gypsy Jazz music in the style of Django Reinhardt. The tunes are joyful and elegant, reminiscent of music played in Paris nightclubs in the 1940s. Video and audio clips on www.montanamanouche.com and on their Facebook page.
Wednesdays, December 6, 13, 20, 27
The Five – Park High Jazz Band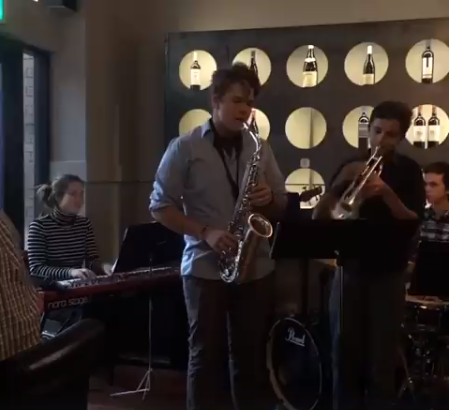 This talented band of musicians will rotate weekly to keep you entertained with the best of classic and modern jazz. These students are amazing. Uncorked is adding espresso to the menu and some other food specials to accompany the great music.
Friday, December 8
Virginia Warner and Bob Bramblett  – Blues/Folk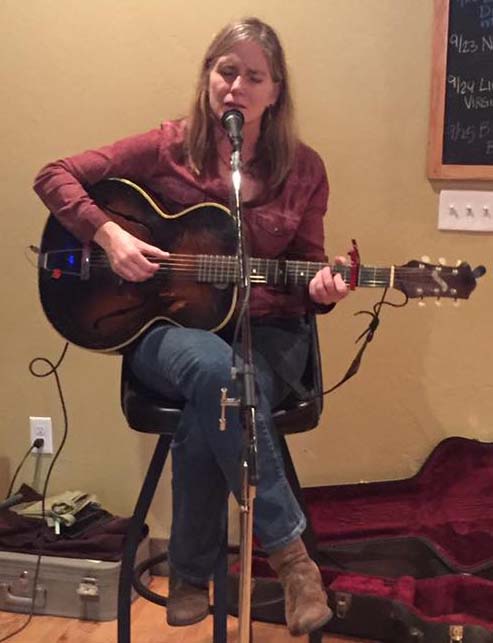 Virginia Warner is a singer/songwriter with a passion for Delta blues. Her performances showcase both original material and traditional, fingerstyle blues songs, fueled by the powerful mojo of a vintage Gretsch archtop guitar with a neck like a baseball bat. Bob Bramblett is well known in the area as guitarist and vocalist with the Shufflebums and Speakeasy. These old friends will tear it up.
Friday, December 15
Coyote Gypsies – Montana Klezmer
Southwest Montana's eclectic Klezmer band offers Eastern European folk music with a Western edge. Where the Old World meets the New West, they play howlin' good music. The Coyote Gypsies duo: Mark Schlenz, violin and Jane Freeburg, accordion with guitar, bass and percussion.
Friday, December 22
Holiday Singalong Fun For All
Take a break from the hustle and bustle and enjoy an iPod full of the wildest holiday tunes. Uncorked has all the drink options and fondue (among other delicious delights) to make for the perfect spot at the end of your busy week.
Friday, December 29
Ashly Holland – Acoustic Alt Country
Ashly Holland is a talented songwriter and performer. She leads her band, Little Jane and the Pistol Whips, and recently returned from an extended tour in California. Check out her website: www.littlejaneandthepistolwhips.com.
Sunday, December 31
Katherine Taylor Trio – Vintage Country/Blues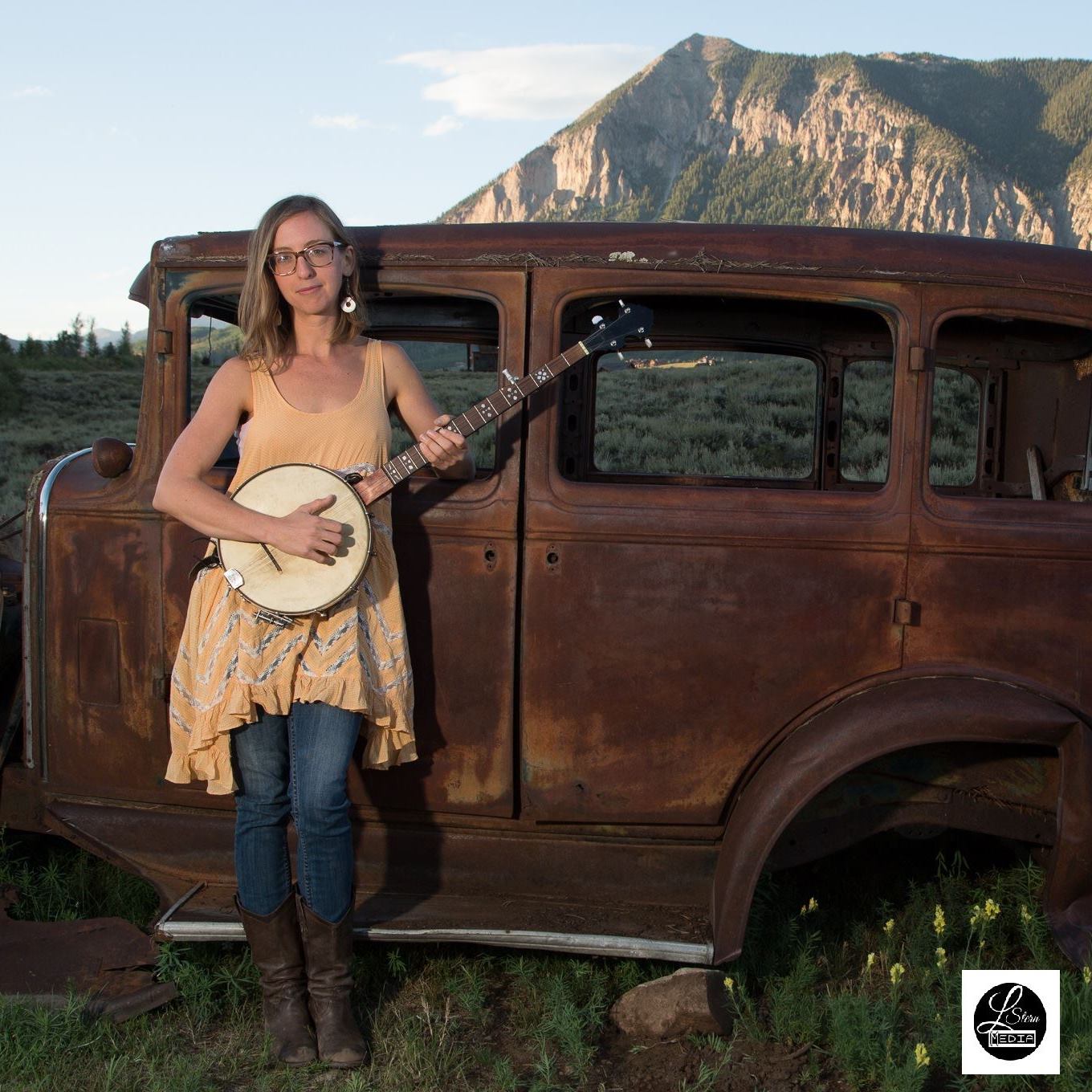 Katherine will be singing and playing original and vintage country and blues on guitar and banjo with Bob Butts on bass and Mark Schlenz on gypsy violin and blues harp. Enjoy an early New Year's Eve with this fine trio.