Uncorked, Livingston's only wine bar, will be extending the summer season into early September by featuring music outdoors when the weather permits. In addition to the finest in local music, we are continuing to offer wine by the glass specials, wine by the bottle and craft beers to accompany delicious cheese plates with charcuterie or vegetables, adding a loaf of crusty french bread makes for a perfect outdoor supper. Or try the ham or turkey sandwiches with the freshest green salad on the side.  The historic portico is a perfect spot to watch the comings and goings of Livingston with a crisp cool glass of wine on a summer evening.
Check out the new Uncorked Facebook page for the latest on new wine pours, specials and information on the wide range of music featured on Thursdays and Fridays at 6 pm.
Friday, September 1
Montana Manouche – Gypsy Jazz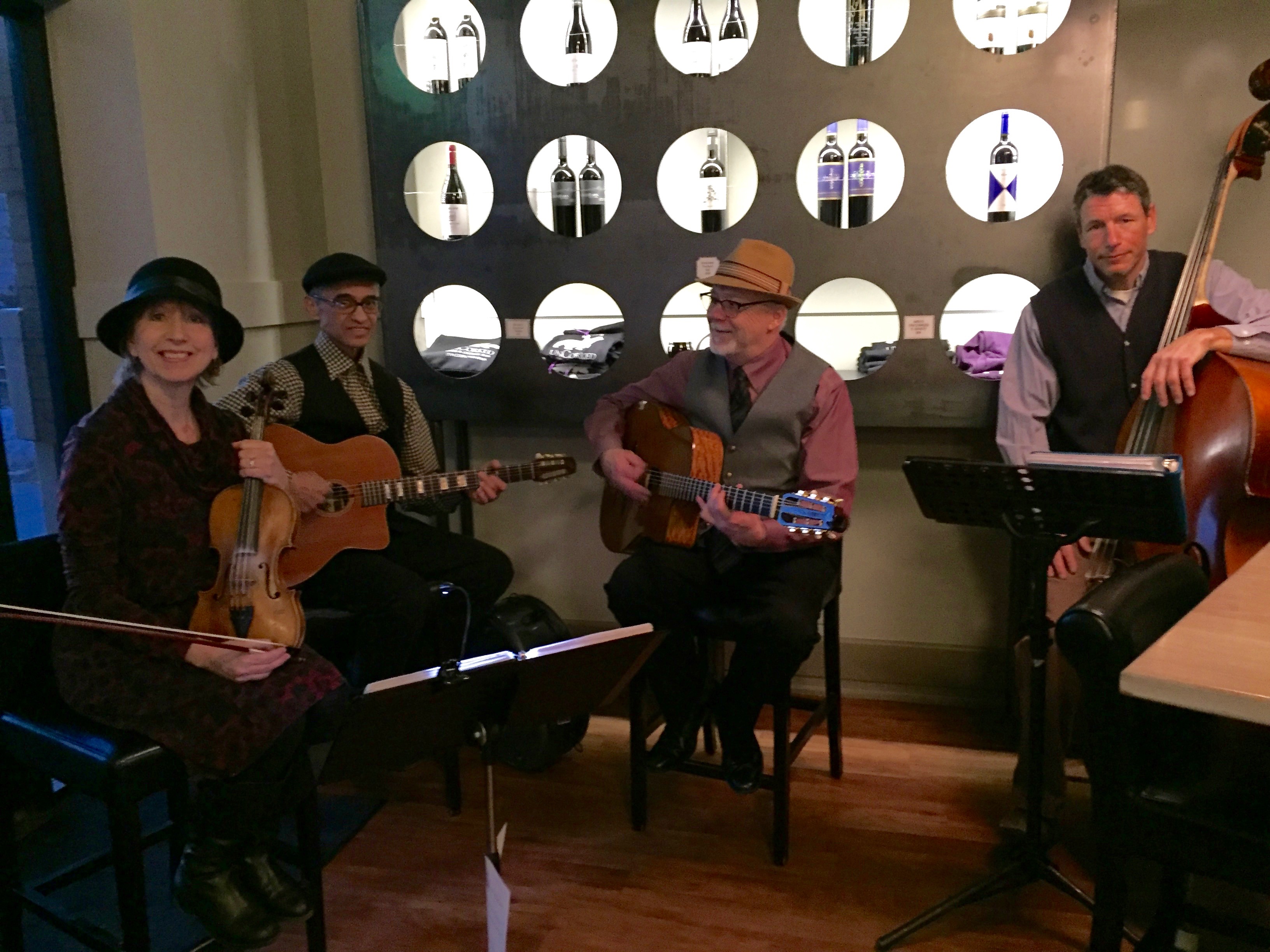 Montana Manouche plays swinging instrumental Gypsy Jazz music in the style of Django Reinhardt. The tunes are joyful and elegant, reminiscent of music played in Paris nightclubs in the 1940s. Video and audio clips on www.montanamanouche.com and on their Facebook page.
Thursday, September 7
Virginia Warner – Blues/Folk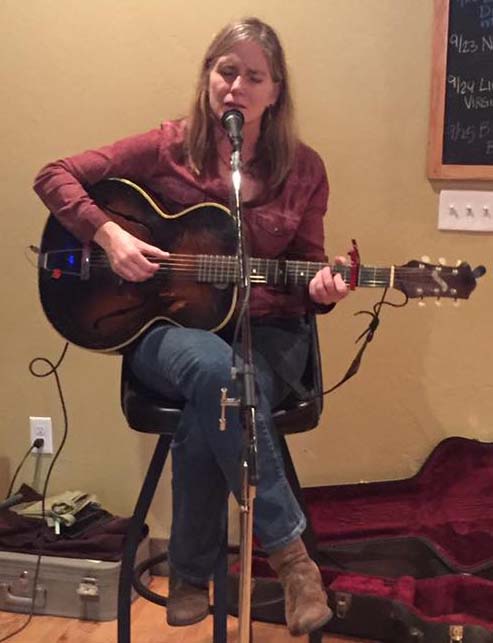 Virginia Warner is a singer/songwriter with a passion for Delta blues. Her performances showcase both original material and traditional, fingerstyle blues songs, fueled by the powerful mojo of a vintage Gretsch archtop guitar with a neck like a baseball bat. She's been performing in taverns and at music festivals throughout the greater Yellowstone area since the early 1990s.
Friday, September 8
Matt Ridgeway – Classic and Latin Jazz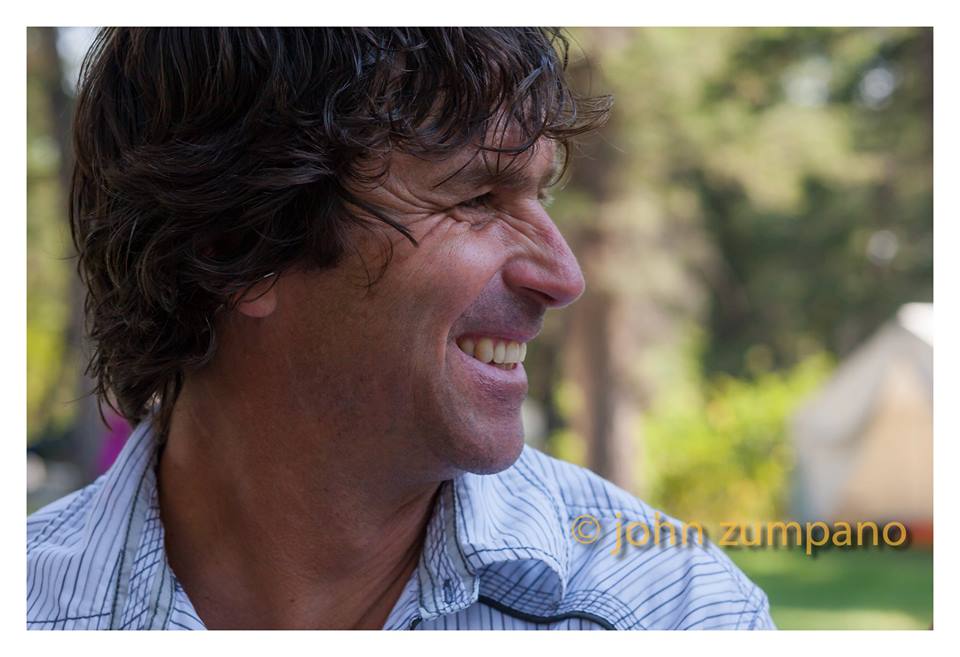 Matt is a very talented jazz musician and composer. He's often joined by a guest on bass. and vocals. Matt also performs with the Swingley Jazz Project.
Thursday, September 14
John Dendy – Smoldering Roots
John Dendy is a songwriter and upright bass player.  He grew up in Alabama, went to college in Mississippi, and then moved out to Montana.  He plays guitar or upright bass and harmonica.  In 2015, he released a previously unrecorded demo of an original song every week for 40 weeks.  He has more songs than that, but they were starting to get a little iffy. Dendy is the engine and primary songwriter of Tombigbee, who released their self-titled album in October 2015.  johndendy.com
Friday, September 15
Denny Earnest – Roots Blues
Denny Earnest is a composer and consummate musician. He brings a blues sensibility to his work, and performs both original and cover tunes. A skilled guitarist, he's been a Paradise Valley favorite for a long time.
And the music continues through September…
Thursday, September 21
Quenby Duo – Texas Roots
Quenby will be playing songs both from her latest release, "Pretty Little Thing", recorded with friends and collaborators in Austin, TX and from her debut album, "Long Time Comin'" in `09.  Her style borrows from influences like Wanda Jackson, the Mavericks, Dwight Yoakam and Patsy Cline and spans genres from old rock n' roll to roadhouse country, from the gentle stylings of classic country to the hard-driving stomp of outlaw country, plus add a little Tex Mex and a little Cajun for a true American roots experience. quenbywowband.com
Friday, September 22
Brian Ernst – Acoustic Soul/Roots
Brian has been touring the world with his wife Katie for the last 8 years. His lyrics tell this story as he builds his songs live with a looping pedal and an assortment of instruments collected from all over the globe. Best describes as acoustic, soul roots, Brian's message is one of hope and inspiration. The pair use the music to advocate for the needs of others. They run a small NGO, Journey4YOUth, that works in Kenya supporting women and children through education and micro loans and they volunteered this year in Greece and Turkey with refugee families. brianernstmusic.com
Thursday, September 28
Katherine Taylor and Danny Bee – Original Country Blues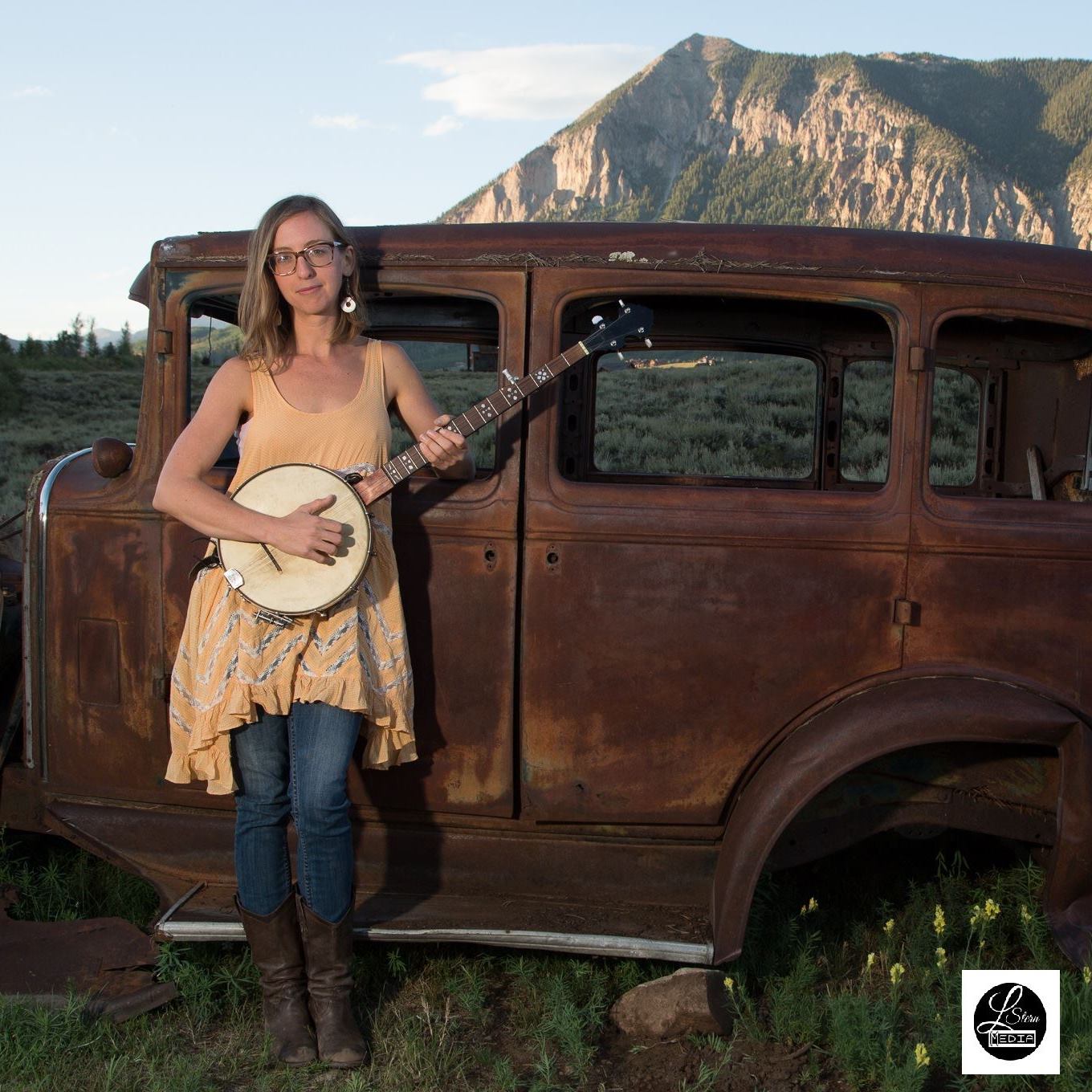 A native of Mississippi, Katherine is a folk music devotee with country, blues, and gospel running deep. Her childhood was rich in church music and choral singing, and while in college, she was exposed to string band music for the first time. This began a lifetime of exploration and reconnected her to that Deep South and Appalachian heritage. She enrolled in East Tennessee State's Bluegrass, Old Time, and Country Music program and began writing songs on guitar and banjo. She then settled in Memphis, TN, soaking up the Mississippi River sounds before making the journey west to the Gunnison Valley of Colorado. Katherine co-founded the female folk trio, Free the Honey, and enjoyed several years making records and touring. She is dedicated to the craft of song composition, and years of roaming around the Southeast and Rocky Mountains continue to inspire stories and melodies. Place is a vital influence in her writing and music made with friends and family a medicine for the times.
Friday, September 29
Christy Hays – Desert Country
Part time resident of Butte, Montana, Christy has been compared to Brandi Carlisle, Lucinda Williams, Rhett Miller, Kathleen Edwards and Patty Griffin but has a sound uniquely her own. Christy is a songwriter of Americana with folk and country tinges, thoughtfully penned stories and a full band sound that is both driving alt country and moody folk rock. Her live shows are filled with an undeniable presence, she belongs in the space she's made for her craft. See her videos at christyhays.com.