Summertime and the living is… busy and fun! The Yellowstone River is finally starting to settle, and the boats and rafts are becoming a steady stream on Park Street. Uncorked, Livingston's only wine bar, is next door to The Gourmet Cellar, a stop for years for patrons looking for cheeses, meats and libations for their river trip. This year, many are delighted to find there is live music outside under the historic Livingston Depot portico.
Once you're off the river, take a moment to enjoy the architecture, history and fine beer and wine selection at Uncorked. There are food specials each night, including the ever-popular fondue on Saturday evenings. Music always begins at 6 pm and, weather permitting, will be outside for your people watching enjoyment.
Thursday, July 6
Shelly Besler & Tony Polecastro
Shelly is a Livingston based singer/songwriter who counts Patty Griffith, Wilco, and Katie Herzig among her influences. She performs regularly with her band Someday, Miss Pray. Tony Polecastro is a musical wonder on the dobro and joins Shelly on vocals as well. https://www.youtube.com/user/ShellBes
Friday, July 7
Montana Manouche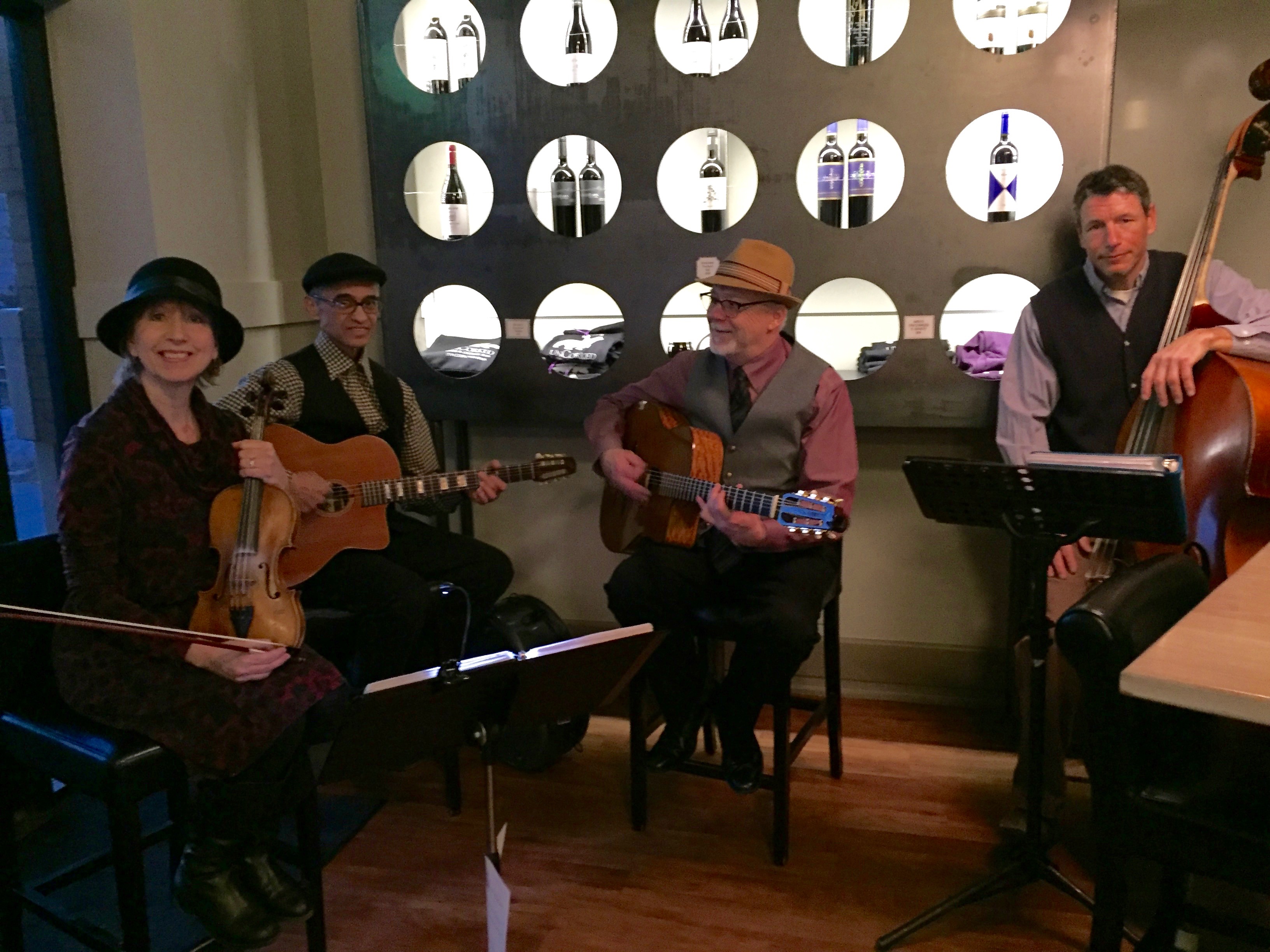 Montana Manouche plays swinging instrumental Gypsy Jazz music in the style of Django Reinhardt. The tunes are joyful and elegant, reminiscent of music played in Paris nightclubs in the 1940s. Video and audio clips on www.montanamanouche.com and on their Facebook page.
Thursday, July 14
The Lucky Valentines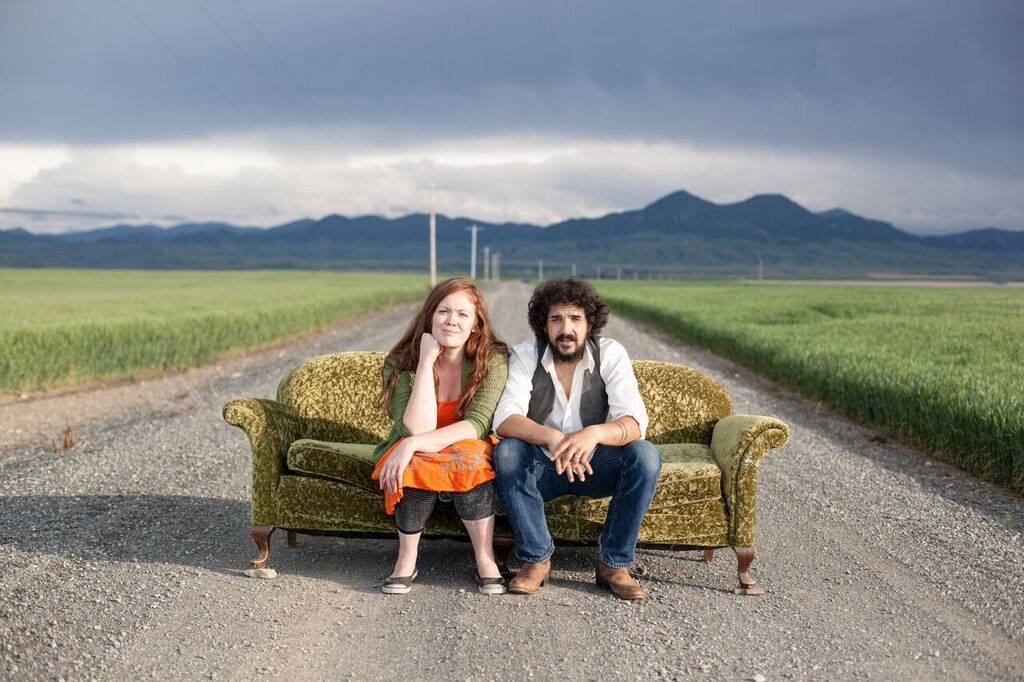 The Lucky Valentines are Montana native songwriters Shaun and Jamie Carrier. Their music has been described by fans as "stirring" Americana,  "straight from the heart." Married on February 14, 2010 they have been playing music for the whole of their life together. Crafting songs rooted in honest, raw emotion and blending sounds from alt-country, rock-n-roll, indie, and folk; they span themes of joy and pain in the face of life's trials. They borrow inspiration from their own experience, observation, and the beautiful, lonesome landscape and history of north-central Montana. Their 2016 independent release "Lion in the Garden" is a collection of songs that explore betrayal, loss, and joy. They're delighted to be added to the Red Ants Pants line up this year! The Lucky Valentines on Facebook and CD Baby.
Friday, July 15
Brian Ernst
Playing over 20 instruments, Brian loops and records live original music- blending singer songwriter with rhythm blues and up-beat instrumentals. It's a completely original and unique experience.
Thursday, July 20
Maita & The American West
Maita & The American West are an indie-folk duo based out of Portland, Oregon, who are bringing their original music on a month long tour through Montana, Wyoming, and Colorado this summer. Their lyrics tell tales of emotion and grit, each song padded with warm harmonies and accompanied by intricate fingerpicked acoustic guitars and one wistful violin. facebook.com/maitamusic/
Friday, July 21
Quenby Landorio
Quenby will be playing songs both from her latest release, "Pretty Little Thing", recorded with friends and collaborators in Austin, TX and from her debut album, "Long Time Comin'" in `09.  Her style borrows from influences like Wanda Jackson, the Mavericks, Dwight Yoakam and Patsy Cline and spans genres from old rock n' roll to roadhouse country, from the gentle stylings of classic country to the hard-driving stomp of outlaw country, plus add a little Tex Mex and a little Cajun for a true American roots experience. quenbywowband.com
Thursday, July 27
Paul Lee Kupfer
Originally from the Mountains of West Virginia, Paul Lee Kupfer has travelled as a solo performer and band leader since 2008 while living in Philadelphia, California, Tennessee, Montana and towns in between.  He has a distinctive approach and his arrangements are inventive and fun.  Restless touring and writing has allowed him to share the bill with some of his heroes and bring his music to many different kinds of people across the US. www.paulleekupfer.com, Live & BREATHING, Reverbnation, Facebook
Friday, July 28
Tom Catmull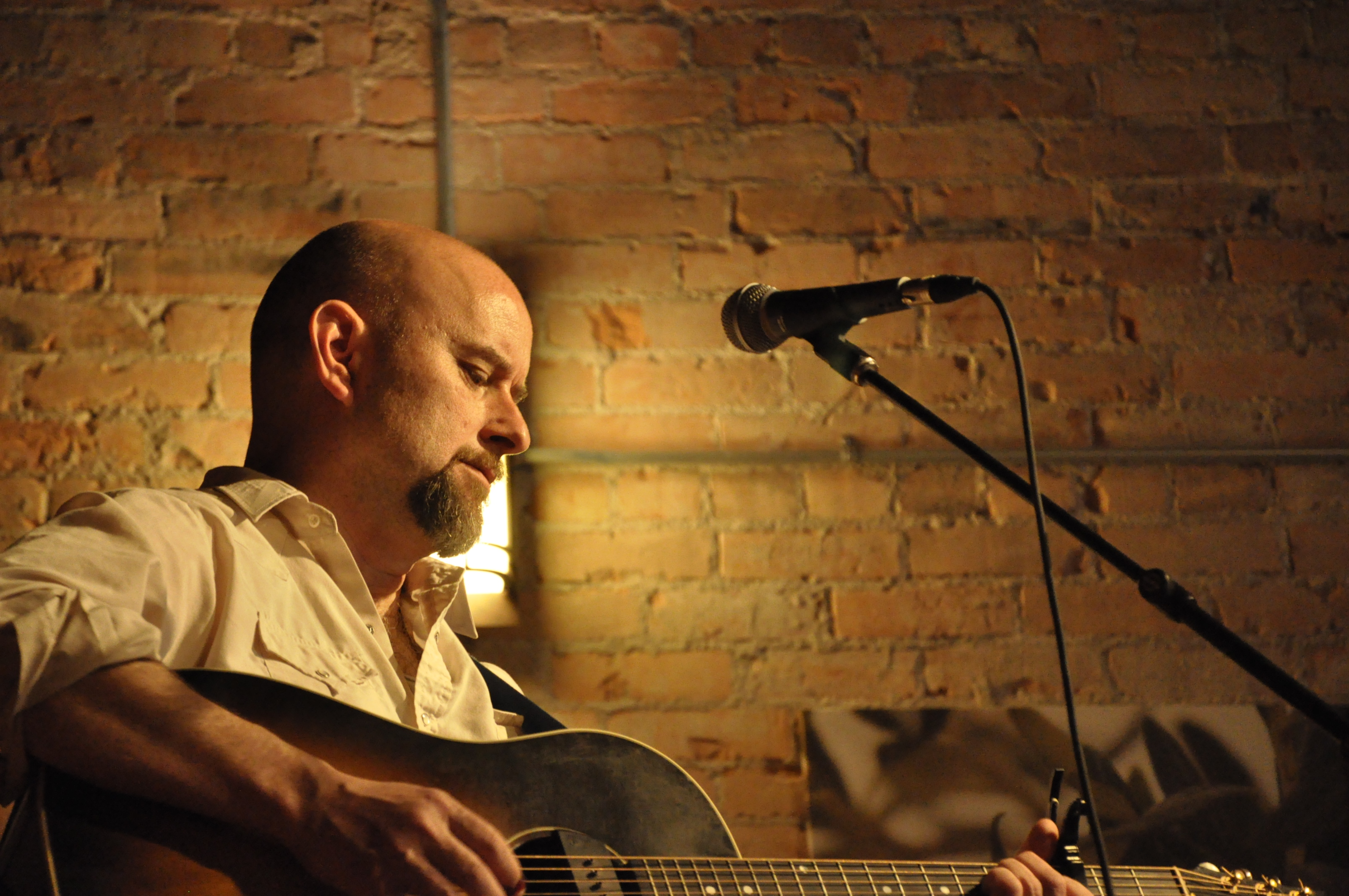 Tom Catmull has been writing, recording, performing, eating and breathing music for about 15 years. The style of his music usually lands somewhere between the blurred lines of country, country swing, pop and folk. Winner of Best Musicians in Missoula, he is a great performer. www.tomcatmull.com