There's nothing more fun that a small town July 4th parade – except in Livingston, you can enjoy all the fun on the 2nd with a classic parade full of floats, rodeo queens, clowns, mule teams, bagpipe bands and dogs on the march! It's one of the highlights of the year in Livingston and Uncorked plans to celebrate as well.
Uncorked will be on the parade route serving crisp wines and bubbly options. Look for them there, or stop into Livingston's only wine bar for some wine on tap, by the glass or the bottle, and a wide selection of craft beers. There are delicious food specials and cheese plates with the finest meats and veggies to accompany your wine or beer selection.
Live music happens outside under the historic train depot portico – and in early July, Uncorked welcomes some new faces and welcomes back some long time favorites.
Saturday, July 1
Christy Hays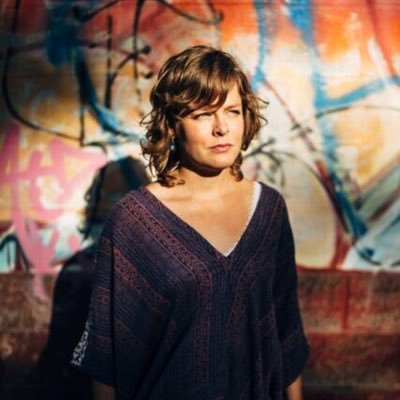 On Saturday, July 1st (the day before the parade) welcome Christy Hays. Part time resident of Butte, MT, Christy has been compared to Brandi Carlisle, Lucinda Williams, Rhett Miller, Kathleen Edwards and Patty Griffin but has a sound uniquely her own. Christy is a songwriter of Americana with folk and country tinges, thoughtfully penned stories and a full band sound that is both driving alt country and moody folk rock. Her live shows are filled with an undeniable presence, she belongs in the space she's made for her craft. See her videos at http://christyhays.com/media.
Thursday, July 6
Shelly Besler & Tony Polecastro
Shelly is a Livingston based singer/songwriter who counts Patty Griffith, Wilco, and Katie Herzig among her influences. She performs regularly with her band Someday, Miss Pray. Tony Polecastro is a musical wonder on the dobro and joins Shelly on vocals as well. https://www.youtube.com/user/ShellBes. On the first Friday, July 7th, Uncorked is happy to present Montana Manouche. Montana Manouche plays swinging instrumental Gypsy Jazz music in the style of Django Reinhardt.  The tunes are joyful and elegant, reminiscent of music played in Paris nightclubs in the 1940s.  Video and audio clips on www.montanamanouche.com and on their Facebook page.
Thursday, July 14
The Lucky Valentines
The Lucky Valentines are Montana native songwriters Shaun and Jamie Carrier. Their music has been described by fans as "stirring" Americana, "straight from the heart." Married on February 14, 2010 they have been playing music for the whole of their life together. Crafting songs rooted in honest, raw emotion and blending sounds from alt-country, rock-n-roll, indie, and folk; they span themes of joy and pain in the face of life's trials. They borrow inspiration from their own experience, observation, and the beautiful, lonesome landscape and history of north-central Montana. Their 2016 independent release "Lion in the Garden" is a collection of songs that explore betrayal, loss, and joy.  Check out their Facebook page at facebook.com/theluckyvalentines, or you tube @ https://www.youtube.com/channel/UCcCH_rERNlbojE_AFaqa6OA .
Friday, July 15
Brian Ernst
Playing over 20 instruments, Bryan loops and records live original music- blending singer songwriter with rhythm blues and up-beat instrumentals. It's a completely original and unique experience. http://brianernstmusic.com. Brian tours America and visits Montana once a year – it's always a very entertaining show!
Music begins at 6 pm. Stop in for two for one specials, cheese and charcuterie specials and champagne tastings.