Livingston's only wine bar, Uncorked, is dealing with the unexpected and changeable weather by offering warm meal specials like grilled cheese sandwiches and hearty red wines while preparing a summer selection of rose and crisp white wines and fresh salads—it's Montana! The weather is hard to predict and we're ready for whatever Mother Nature has in store.
Uncorked is offering music on Thursday and Fridays and even one Saturday in early June. There is no cover charge, and music begins at 6 pm. If the weather is nice, the performers may move outside under the historic Depot portico. It's all about the experience, whether inside or outside, at Uncorked.
Thursday, June 1
Shelly Besler & Tony Polecastro
Shelly is a Livingston based singer/songwriter who counts Patty Griffith, Wilco, and Katie Herzig among her influences. She performs regularly with her band Someday, Miss Pray. Tony Polecastro is a musical wonder on the dobro and joins Shelly on vocals as well.
Friday, June 2
Montana Manouche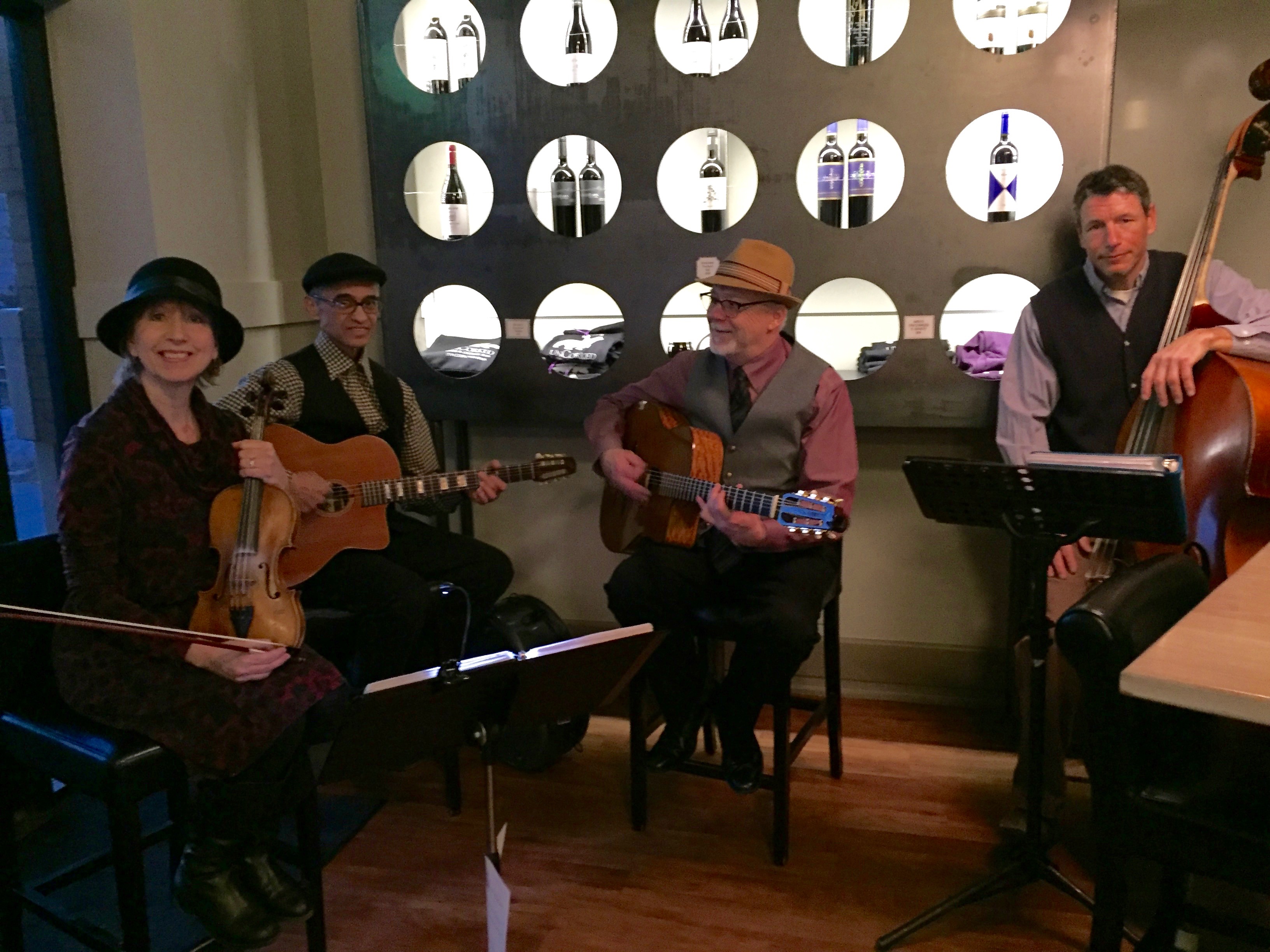 Continuing their First Friday all summer at Uncorked. Montana Manouche plays swinging instrumental Gypsy Jazz music in the style of Django Reinhardt.  The tunes are joyful and elegant, reminiscent of music played in Paris nightclubs in the 1940s. Video and audio clips on www.montanamanouche.com and on their Facebook page.
Thursday, June 8
Denny Earnest
Denny is a composer and consummate musician. He brings a blues sensibility to his work, and performs both original and cover tunes. A skilled guitarist, he's been a Paradise Valley favorite for a long time.
Friday, June 9
Travis Yost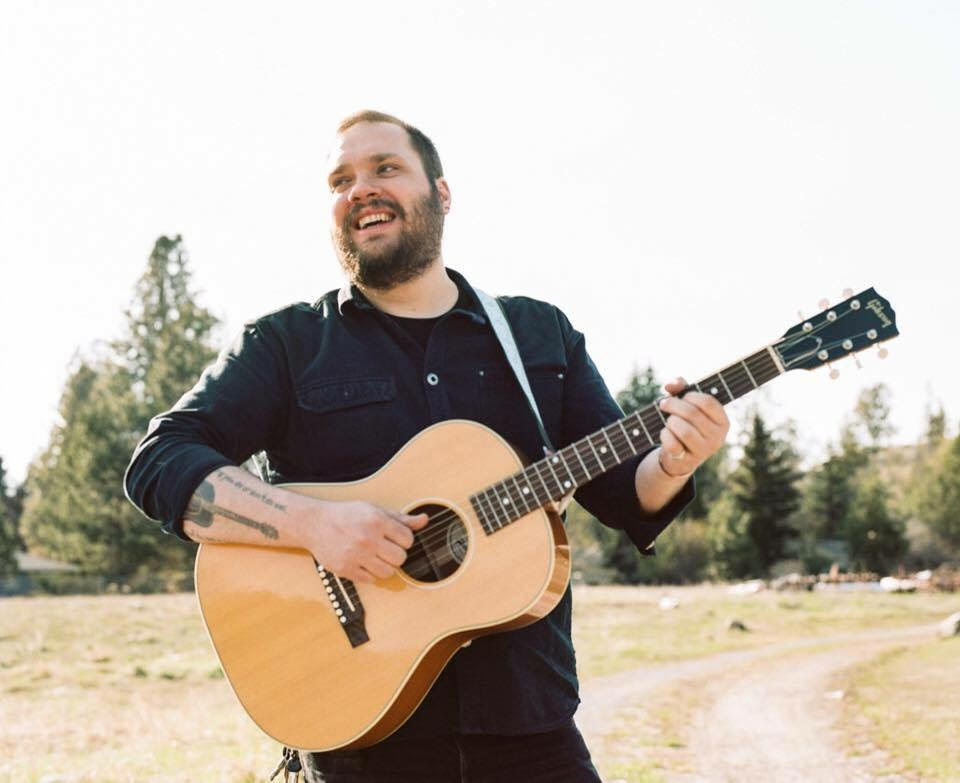 Travis aka "Love is a Dog from Nebraska" is a musician, engineer and producer from Missoula. He has performed all over the west, solo and also with Tom Catmull, Stellarondo, and NextDoorPrisonHotel. Travis was a recent guest musician on Eric Funk's 11th and Grant show on Montana PBS, played at the Red Ants Pants Festival, and has shared the stage with James McMurtry, Alejandro Escovedo, The Decemberists, The Lumineers, Jason Spooner, Martin Sexton, Wartime Blues, Sallie Ford, Jason Isbell, Dale Watson, and Brandi Carlisle to name just a few. He performs thoughtful sad stories with happy endings, on top of guitar and looper acrobatics.
Thursday, June 15
Sapphire Meyer
Sapphire Meyer are siblings Mandy Meyer from New Orleans and local guitar hero Dan Meyer performing great tunes that make you say, "Aw man, I love that song."
Friday, June 16
Bob Britten
A local favorite, Bob performs jazz/variety piano in the Bozeman area and plays lead guitar with The Hooligans and always draws a crowd at Uncorked.
Saturday, June 17
Tom Catmull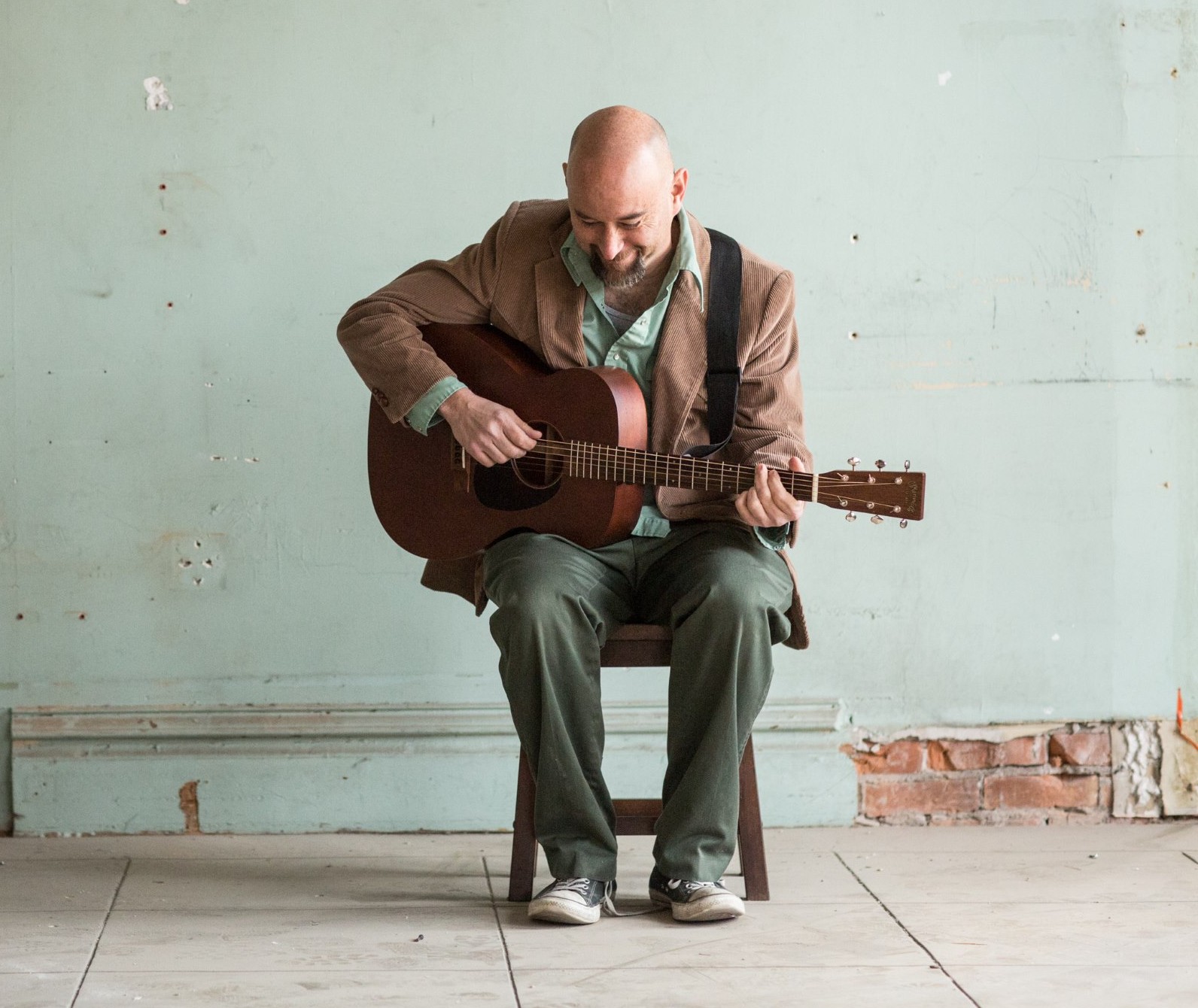 Tom has been writing, recording, performing, eating and breathing music for about 15 years. The style of his music usually lands somewhere between the blurred lines of country, country swing, pop and folk. Winner of Best Musicians in Missoula, he is a great performer. www.tomcatmull.com.