$25 Level
Mas Donis Old Vines 2014
This gem of a Spanish red is 85% Grenache and 15% Syrah and from a cooperative in the village of Capçanes in Montsant, Spain. The organic grapes are hand-harvested and then partially fermented in concrete. When Eric Solomon toured the vineyards and made what ultimately became Mas Donis, he jokingly said "this is his best Côtes-du-Rhône". With its silky mouthfeel, red and black berry notes and an elegantly smooth finish, Mas Donis is a perfect wine to drink on the couch after a long day.
Cantine Colosi Bianco 2015
Spring is here and there is no better wine to celebrate the completion of all that yard work than this Sicilian blend. A floral nose with white peach and citrus flavors, Cantine Colosi Bianco is pure patio enjoyment. Stainless steel fermentation leaves this wine crisp and juicy.
Both Levels
Doga delle Clavule Morellino di Scansano  2013
In Tuscany Sangiovese is king, and this wine pays tribute to that grape beautifully. Morellino di Scansano (mor ay lee' no dee scahn zah' no) is produced in the area around the ancient village of Scansano in Tuscany's Maremma region. The Maremma is a narrow strip of land in western Tuscany with a long coastline on the Tyrrhenian Sea. Although the Scansano area has an ancient winemaking tradition, it wasn't until the 1970s when the Super-Tuscan wine phenomenon first surfaced in the Maremma region—think Sassicaia and Ornellaia—that Morellino wines caught the attention of the wine world. In this vintage of Morellino, Sangiovese is blended with a little Merlot and Alicante giving it aromas of dark-skinned fruit and spices. The wine is a harmonious meeting between the sea breeze and soft hills, creating a velvety and delicious wine. Serve with any tomato-based pasta sauce or even pizza!
$35 Level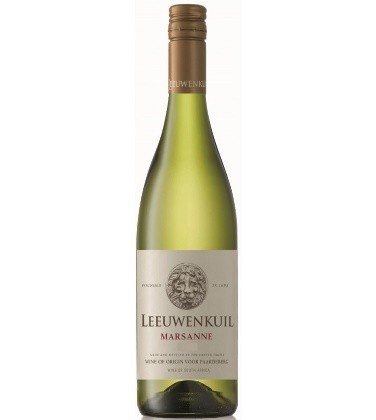 Leeuwenkuil Marsanne and Cinsault 2015
What? Unusual Rhône varietals in South Africa? We couldn't pass up this opportunity to showcase these two lovely, very European style wines. The Leeuwenkuil property has been producing wine since 1693. Leeuwenkuil, which roughly translates as "Lion's Den", was given its alluring name as a tribute to the ferocious Cape Lion that used to roam the farmland hunting unsuspecting cattle. Watering holes along what are today known as the Mosselbank River and the Hans Lourens River were frequented by these lions, who posed a great threat to local cattle farmers. Luckily for the Dreyer family, Leeuwenkuil's land was perfectly suited for growing vineyards.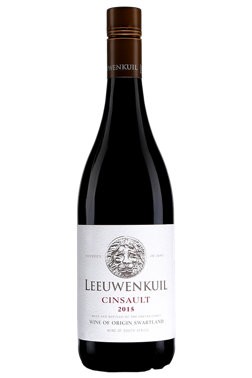 The Marsanne has lovely floral notes, ripe pear and hints of vanilla from 8 months aging in older oak barrels. It is ready to drink now or could age up to four years. We found it interesting and delightful with its bright acidity and minerally finish. This is the first Marsanne to  be produced in South Africa.
The Cinsault is elegant and velvety with notes of red berry and cherry on the palate along with just a hint of herbal notes and baking spices. I opened it and immediately thought of France. Hard to believe it's new world where the wines are usually more fruit forward. It opened up and was even better the next day. What a delight! Cellar or drink now with lighter fair… grilled chicken, sausages or mushrooms.
Cheers!