Friday, March 3
Virginia Warner – Blues
Virginia Warner is a singer/songwriter with a passion for Delta Blues. Her performances showcase both original material and traditional, fingerstyle blues songs, fueled by the powerful mojo of a vintage Gretsch archtop guitar with a neck like a baseball bat. She's been performing in taverns and at music festivals throughout the greater Yellowstone area since the early 1990s.
Saturday, March 4
Montana Manouche – Gypsy Jazz
Montana Manouche plays swinging instrumental Gypsy Jazz music in the style of Django Reinhardt.  The tunes are joyful and elegant, reminiscent of music played in Paris nightclubs in the 1940s. Video and audio clips on montanamanouche.com and on their Facebook page.
Friday, March 10
Bob Britten – Jazz/Eclectic Piano
Bob Britten performs jazz/variety piano in the Bozeman area and plays lead guitar with The Hooligans. He's become a favorite at  Uncorked, offering a mellow instrumental background for your evening.
Friday, March 17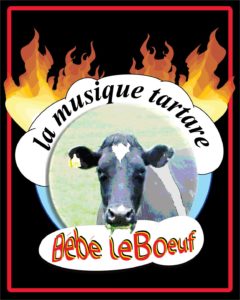 Bébé Le Boeuf Duo – Cajun/Celtic/Swing
Celebrate St. Patrick's Day with Montana's Cajun band. Sally and Steve O'Neil play anything with strings and will dazzle you with authentic music from near and far including Cajun, Celtic, Old Time and Swing. http://bebeleboeuf.com/home.shtm
Friday, March 24
Quenby Unplugged – Texas Roots
Quenby will be playing songs both from her latest release, Pretty Little Thing, recorded with friends and collaborators in Austin, TX and from her debut album, Long Time Comin' from `09.  Her style borrows from influences like Wanda Jackson, The Mavericks, Dwight Yoakam and Patsy Cline and spans genres from old Rock n' Roll to Roadhouse Country, from the gentle stylings Classic Country to the hard-driving stomp of Outlaw Country, plus add a little Tex Mex and a little Cajun for a true American roots experience. http://www.quenbywowband.com.
Friday, March 31
Shelly Besler and Tony Polecastro – Americana
Shelly is a Livingston-based singer/songwriter who counts Patty Griffin, Wilco, and Katie Herzig among her influences. She performs regularly with her band Someday, Miss Pray. Tony Polecastro is a musical wonder on the dobro and joins Shelly on vocals as well. youtube.com/user/ShellBes.
Saturday, April 1
Matt Ridgeway – Classic and Latin Jazz
Matt is a very talented jazz musician and composer. He'll be joined by John Morford on bass. Matt and John also perform with the Swingley Jazz Project and may have a special guest with them!