A week of festivities starts this Friday!
Uncorked Wine & Cheese Bar officially opened one year ago, the fourth Friday of August 2015. We've had a great time, and we are so happy with our wide support and positive feedback. The year has flown by since we took the leap (picture that leap in stop-motion for the construction delays and growing pains) to open Uncorked next to The Gourmet Cellar. We can't wait for year two and many more ahead.
To celebrate Uncorked's first anniversary…
Live music Friday and Saturday nights this weekend. We're also introducing two new wine flights, one is the owner's favorite flight of rosé from Corsica. It's a little pricey as are the wines, but this weekend it's $2 off that flight both nights. A bargain and delight for sure!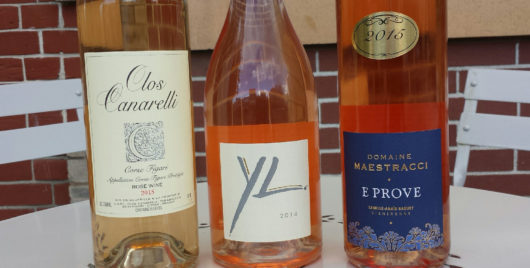 We also have a new red flight on our menu. The grape featured in this flight is Carignan. Carignan is mostly used as a blending varietal in Southern France and Spain.
The "We made it one year!" celebration continues through the week next week.
Tuesday, August 30
Flight Night
Build your own flight. Pick any 3 wines that are poured by the glass and get a 2 oz pour of each to compare. Have fun! Order any cheese plate to go with and receive $2 off the platter.
Wednesday, August 31
Men's Night
$2 off all glass pours all evening for the boys! Join us for good wine, beer and cheese.
Thursday, September 1
Uncorked First Anniversary Finale
Ashly Holland and Mike Singer. Music starts at 6:30. Put your name in for drawings to occur every 30 minutes starting at 6:00 for Uncorked wooden nickels. Special extended Happy Hour 3:00 to 6:00!
Come help us celebrate before the holiday weekend. Uncorked and The Gourmet Cellar store closed Labor Day.