Don't miss our special Monday Wine Tasting with winemaker Patty Green of Patricia Green Cellars, July 11, 5:30 pm.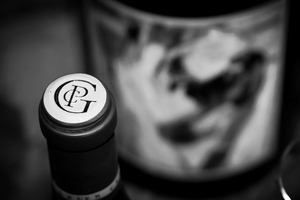 We are so happy Patty will be at Uncorked to share her wines with us.  Patricia Green Cellars produce a tremendously broad selection of vineyard designated Pinot Noirs from several vineyards located in the Ribbon Ridge Appellation of the Willamette Valley on a 52 acre estate. Patty, along with her partner, Jim Anderson,  purchased the estate in 2000 with a goal "to work with unique vineyards that have wide ranging natures so that we can showcase a broad range of Oregon Pinot Noir capabilities." And they produce some of our favorite Pinots.
We'll look forward to seeing you Monday evening. In the meantime, call The Gourmet Cellar for more info, (406) 222-5418, or visit Patricia Green Cellars online.