$35 Level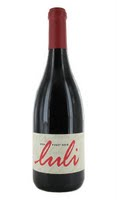 luli Pinot Noir, Santa Lucia Highlands, California 2012
Our main wine at the $35 level is a beautiful California Pinot that successfully straddles new and old world style and is an amazing value. The wine is the result of a collaboration between Sara Floyd, Master Sommelier, and the Pisoni family of winemakers. It reflects the meticulousness that you would expect from such a partnership.
Elegant and powerful, it opens up with fresh notes of wild strawberry, black tea and subtle rose aromas and carries through on the palate with a pleasant balance of bright cherries and a lingering, slightly spicy finish. Try pairing this with pork roast, smoked pork chops, salmon or local lamb.
Both Levels
M. Chapoutier Belleruche Côtes du Rhône, France 2012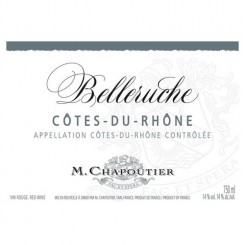 Our second wine at the $35 level is also our main wine at the $25 level—and a gem. We love Côtes du Rhône and feel that this bottle is a steal at less than $16. The House of Chapoutier is a producer in the finest Rhône Valley appellations. From the Côte-Rôtie, through l'Hermitage, down to the Côtes du Rhône, their aim is to offer you the best portrait of the terroir.
The Belleruche is medium-bodied with deep color and richness, classic indicators of a quality Rhône wine. The wine seduces your mouth with flavors of ripe black cherry, delicate minerallity and soft sage opening up to well-balanced tannins with hints of blackberry and liquorice. A lingering finish makes this a wonderful choice for grass-fed steak, wild boar sausage, duck breast or Biroldo. Try pairing this red with our Fontina d'Aosta or Tomme de Savoie cheeses.
$25 choose one of the following for second bottle:
Bodega Septima Cabernet Sauvignon, Mendoza, Argentina 2007
Our red choice at the $25 level is a soft, elegant Argentinean Cab, which is drinking beautifully now. This wine is an incredible value at only $10 per bottle. It basically blew our minds when we tried it. We don't have much of the 2007 left, so get it while you can. The Septima has plenty of body and opens up with aromas of plum, wild mushroom and dried cherry. The balance of acidity and soft tannins in this Cab makes it an easy drinking wine and a great choice to pair with burgers, roasted vegetable tart or cured meats like Bresaola.
Clean Slate Riesling, Mosel, Germany 2012
In the spirit of a clean slate for spring, our white choice at the $25 level is a delicate dry Riesling from one of the ancient Riesling growing regions of Germany. The wine is light-bodied and fresh with peach and citrus notes that open across the mid-palate. The nose on this wine is lovely and opens with gentle honeysuckle and orange blossom florals, as well as lime zest and a distinct slate-y note that persists from bouquet to finish. We recommend pairing it with Thai coconut curried shrimp or chicken, spicy spring rolls or blue cheese and pear salad.